This is a Sponsored post written by me on behalf of ALO Drink for SocialSpark. All opinions are 100% mine.
Ah. Summertime. One nice thing about living back in Utah is the summer! It gets hot, don't get me wrong, but the nights get lovely and cool. I love opening my windows and letting in a cool breeze as the sun goes down; something that was never an option in Vegas. It was still over 100 degrees at 10:00 pm! It's so nice to sit in the shade and enjoy the weather, drink in hand. I don't drink alcohol, but it doesn't mean that there isn't a delicious drink to be had.
When I was contacted about trying this new drink made from aloe vera juice and pulp, I was so excited! Not only is ALO (you can find the ALO Website here) made from organic, fresh squeezed aloe vera ( NEVER from a processed powder), but it is the first aloe juice to receive a Non-GMO Project Certification.
And it comes in a variety of flavors from three different lines:
9 flavors of ALO Original
3 Flavors of ALO Light (no artificial sweeteners)
2 Flavors of Coco Expressed (aloe vera and coconut water)
Although it comes in lots of flavors, my absolute favorite is the Original + Honey; and let me tell you why. Have you ever tasted a fresh-grown straight-from-the-vine white grape? My parents have two spots where grapes grow in their yard; covering a backyard pergola, and all along the fence line. Coming home in late summer is an absolute treat, but eating mouthfuls of the delicious grapes makes it even more special. And that is what this drink tastes like: a fresh-picked perfectly ripened white grape. It's amazing. If you are hesitant, I would suggest that aloe + honey because it is just divine. I knew it would be perfect in this strawberry lemon-limade. The delicate aloe flavor is not masked by the strawberry, lemon or lime flavors, so I encourage to make this, it's my new favorite summer drink!
ALO Strawberry Lemon Limeade
1 C Fresh-Squeezed Lemon Juice
1 C Fresh-Squeezed Lime Juice
2 C coarsely chopped fresh strawberries – mashed slightly with a potato masher
1 16oz bottle ALO Original + Honey
1 C sugar 1/8 C Nectrisse or Truvia
6 C water
Mix juices and water together. Add sugar, Nectrisse and ALO. Add the strawberries last and stir well. This drink is delicious right after it's made, but it's also absolutely delightful the day after! The strawberry flavor is rich and luscious. Mmm!
Do you want to win some ALO? Then check out the ALO Contest on Facebook! (US Residents only)
It's a super-easy photo contest! Simply take a picture of your favorite flavor OR write down why you think ALO should send you a sampler pack and take a photo of your note. Winners are selected every weekday until July 11th, 2014. Good luck! :)
Pop over to the ALO Facebook page to learn about promotions and new flavors, and follow along on Twitter, Instagram and Youtube!
And for some relaxing tunes, check out ALO on Soundcloud. Each flavor has it's own sound.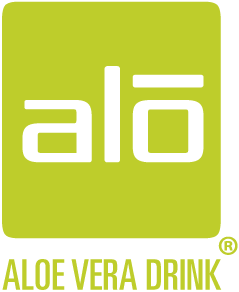 Enjoy!